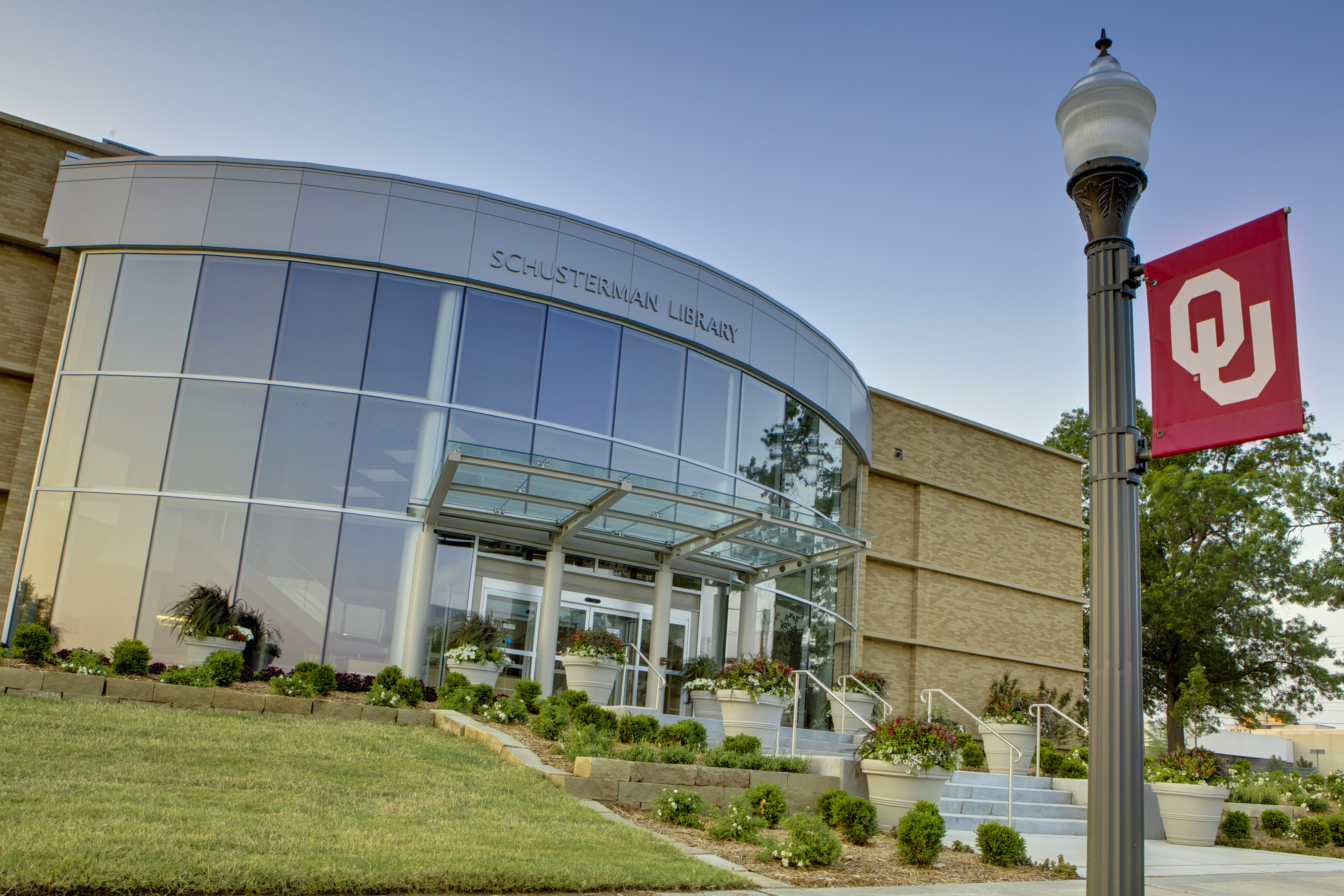 The Schusterman Library is the home library for all students, staff, and faculty of Tulsa-based programs from both the Norman and OU Health Sciences Center. The Library is an active partner in accomplishing the educational, research, and community service goals of the University. We strive to connect members of the OU-Tulsa community to outstanding information services, collections, and technology.
The 22,000-square-foot library was completed in 2011 and includes a digital exhibit space, an information commons with 24 workstations, and three group study rooms. The second floor features an archives, a quiet reading room, twenty study carrels, and the print collection of books and journals.
Our local collections include more than 19,000 books and audiovisual materials, along with current subscriptions to about 300 print journals. In addition, we coordinate with the Norman Campus and Health Sciences Center to provide access to thousands of electronic journals, e-books, databases, and images. Materials not immediately available on-campus may be obtained from libraries nationwide.
Mission
We help students become scholars.
Values
We help students become scholars by:
Adapting to find solutions and to foster future innovations
Striving to be fair, equitable, inclusive, and transparent
Collaborating to accomplish more together
Engaging in the academic tradition